The College Program: A core part of the student experience
The College Program was developed over the past 15 years to provide international students the tools, skills, and experiences they need to achieve academic and professional success.
Gain access to College Program exclusives such as the SmartFactory@Industry program or academic counselling.
Dedicated student counselors and a close student community have your back so you can focus on the important things/what's important.
See how we can shape improve your student experience with the College Program with these helpful services below: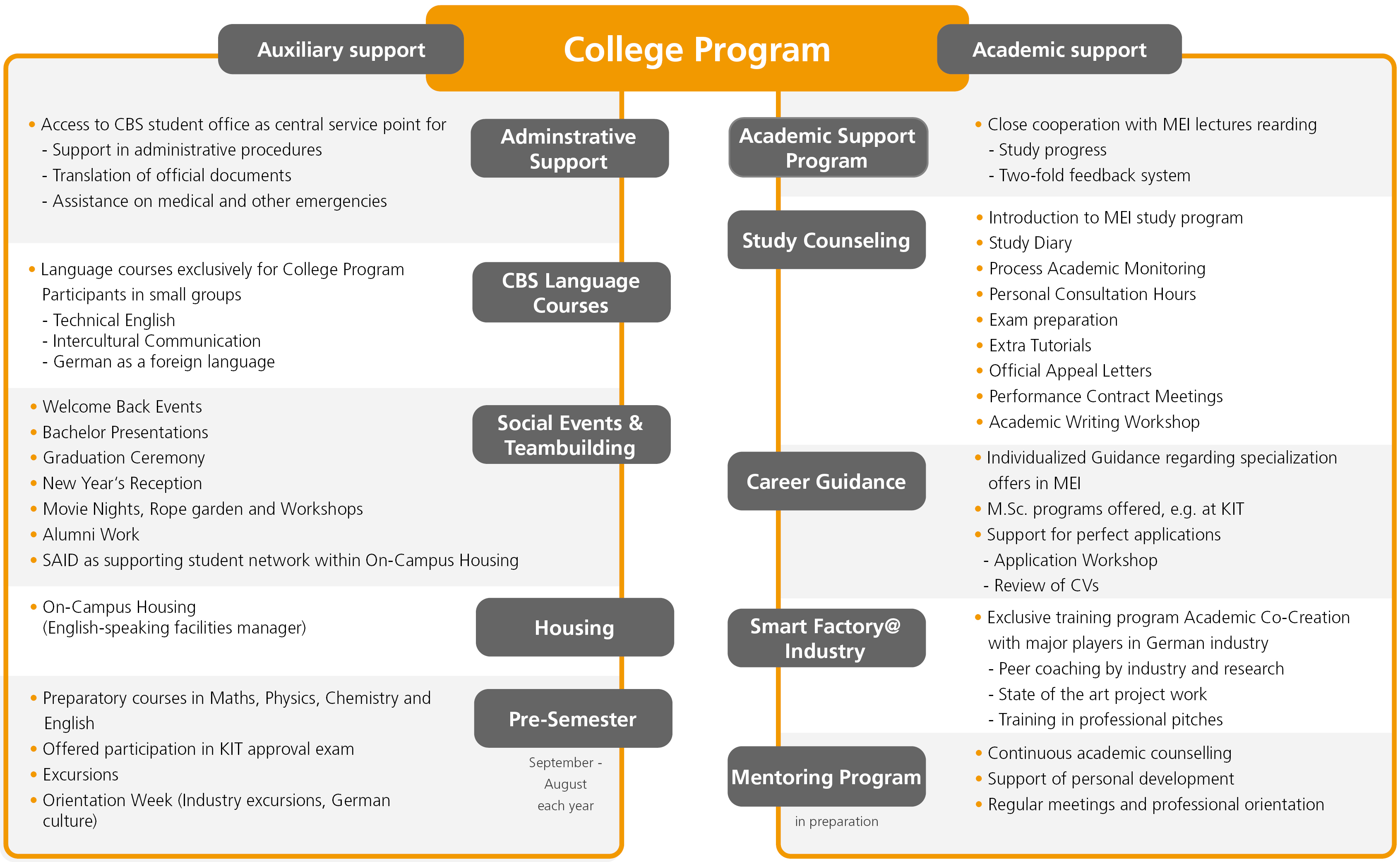 For more reasons to study at Carl Benz School of Engineering, click here!