Join our international team at The Carl Benz Engineering Academy (CBEA) in Suzhou, China. The CBEA is a four day course, compact with the unique combinations of practical and theoretical course programs in engineering as well as leisure activities. The CBEA is aimed for secondary school students that have a passion for mathematics, physics and technics and are between the ages of 16 and 19.
Practice, Theory and Fun
The many exciting workshops, lectures and company visit provide great insight into the world of Mechanical Engineering. Lecture topics focus on the compelling subjects of mechanics, mathematics and thermodynamic and are exemplified within the practical workshops.
Additionally, we contribute insight into the specifics of what it will be like to study Mechanical Engineering at an international university level. The young talents also learn about future job perspectives of an engineer that holds an international profile.
Parents of the bright students are invited to listen to a separate, exclusive presentation and are welcome to ask any questions about studying, engineering or life as an international student.
The Carl Benz Engineering Academy is a great opportunity to gain first impressions of studying engineering and to learn more about a possible future career in the field!
Interested? Fill out our application form!
Program
Please note that this program overview is generic and can be subject to alterations.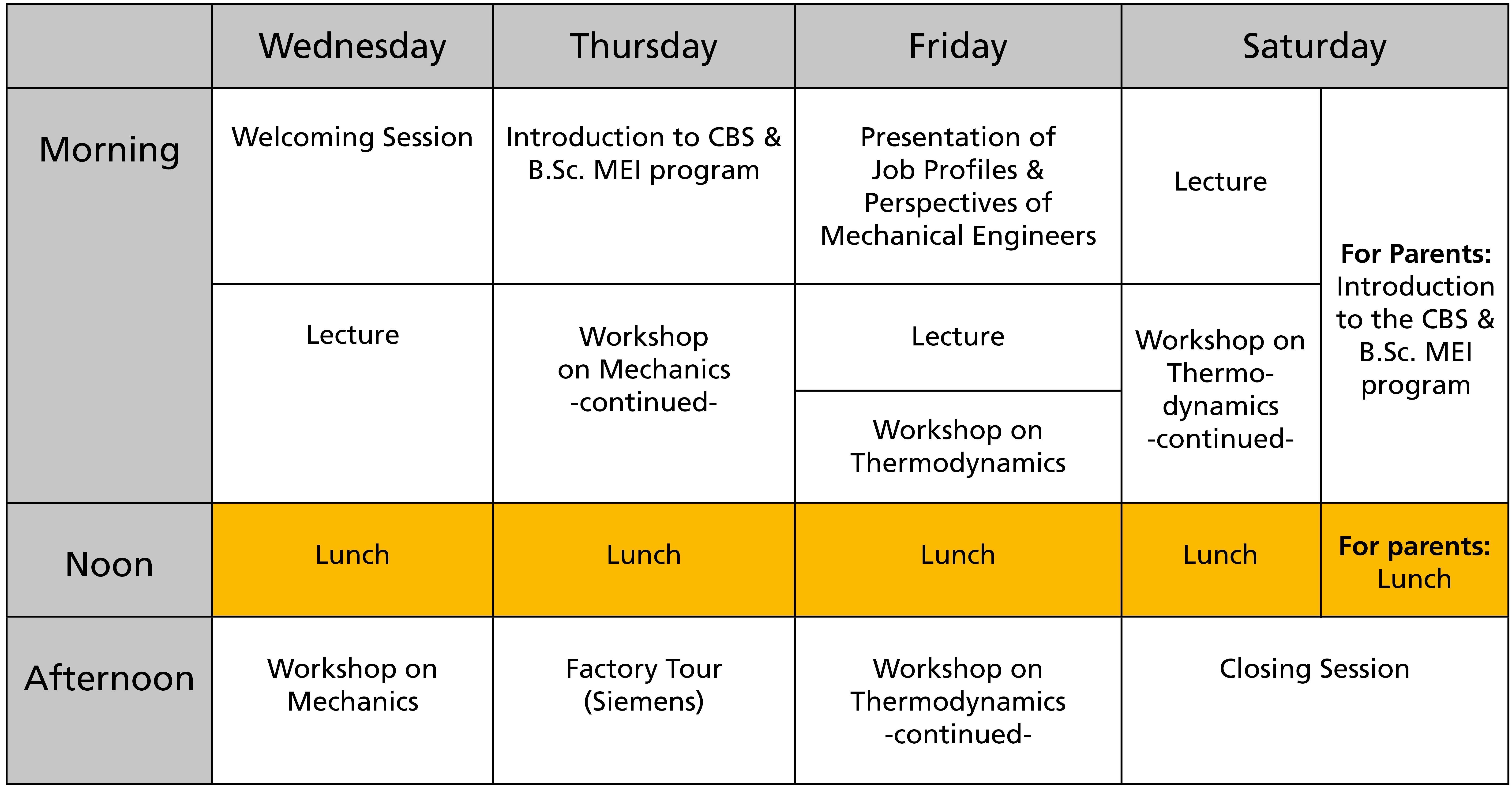 Facts
Date: July 26 – July 29
Location: Global Advanced Manufacturing Institute (GAMI), Suzhou, China.
Teaching Language: English
Course Fee: 1000€
(The price will include lunch, company visit, transportation, leisure activities, accommodation)
Application:
Final Deadline - Apply until June 15 (Application Deadline has been extended!!)