FAQ Relating to the Corona Virus
Last updated on July 20th, 2022
The Carl Benz School of Engineering is aware of the current situation and prepared to react appropriately. Even if COVID-19 persists, all programs will run as planned on site, online, or in hybrid format in accordance with local and national regulations.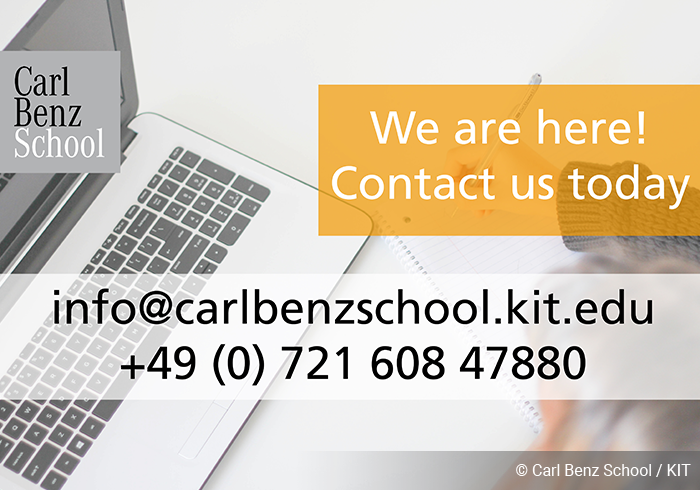 Corona FAQ in the ID Dormitory
We are here to help!