Academic Partners
The Carl Benz School is partner of various university and college networks worldwide, like e.g. the European University Council (EUC) and the Cooperation of International Schools (CIS).
European Universities Consortium (EUC)
In recent years, a growing number of universities in Europe have started offering Bachelor programs taught entirely in English. In 2011, some of the most prestigious international universities in Europe joined forces to create the European University Consortium (EUC), with the aim of promoting English-language higher education in Europe. All EUC members are recognized by local and foreign ministries of education for offering Bachelor programs taught in English as well as dedicated services to international students on their campuses.


Since 2012 the Carl Benz School is part of the EUC. Students and parents can only benefit from the collaboration of these prestigious Universities, because together we can promote excellence in English-language higher education in Europe and offer better guidance to students interested in studying in Europe.
Council of International Schools (CIS)
The Council of International Schools (CIS) is a membership community working collaboratively to shape international education through professional services to schools, higher education institutions, and individuals.

The greater CIS membership community extends to higher education institutions, primary and secondary international schools, and school educators and leaders—all of whom are committed to promoting internationalism and inter-culturalism in education. Members of CIS are characterized by a pursuit of high-standards in leadership and global citizenship.

This membership community consists of over 700 schools and over 550 universities.

German Academic Exchange Service (DAAD)
The DAAD is the world's largest funding organization for the international exchange of students and researchers . Since it was founded in 1925, around two million scholars in Germany and abroad have received DAAD funding. It is a registered association and its members are German institutions of higher education and student bodies. Its activities go far beyond simply awarding grants and scholarships. The DAAD supports the internationalisation of German universities, promotes German studies and the German language abroad, assists developing countries in establishing effective universities and advises decision makers on matters of cultural, education and development policy.


Its budget is derived mainly from the federal funding for various ministries, primarily the German Federal Foreign Office, but also from the European Union and a number of enterprises, organisations and foreign governments. Its head office is in Bonn, but the DAAD also has an office in the German capital, Berlin, to which the famous Berlin Artists-in-Residence Programme (Berliner Künstlerprogramm) is closely affiliated. It maintains contact with and provides advice to its main partner countries on every continent via a network of regional offices and information centres.
Get in touch
Your contact
Mr. Yaxian Liu
+49 (0)721 608-47841
+49 (0) 721 608-47880
Write an email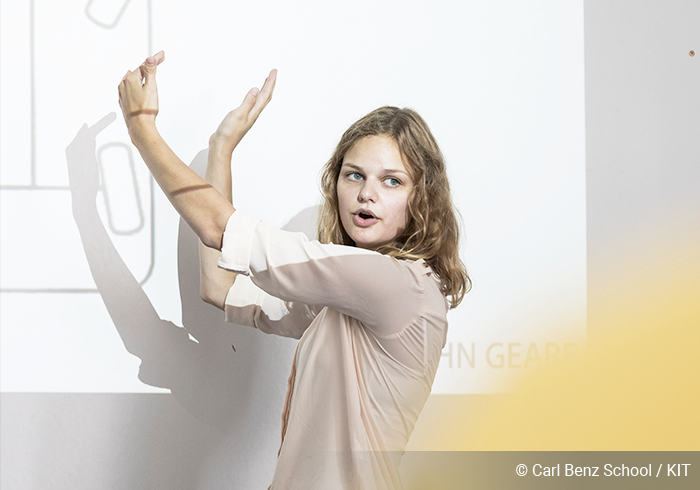 B.Sc. Mechanical Engineering (International)
CBS offers high school graduates the unique opportunity to study internationally renowned German engineering in English. The 3-year bachelor's program aims to prepare future engineers for a successful career.
Learn more about our Bachelor Program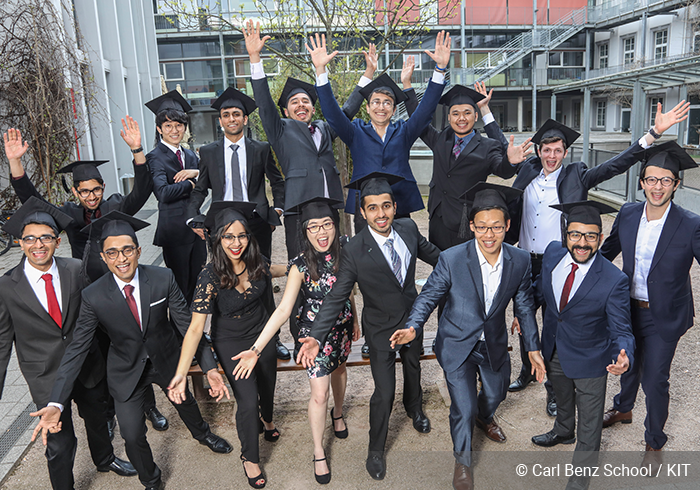 Excellence University
As the Mechanical Engineering College of the Karlsruhe Institute of Technology, we are very proud to be part of the University of Excellence! Read more about the KIT itself and why it is an Excellence University.
We are part of the University of Excellence!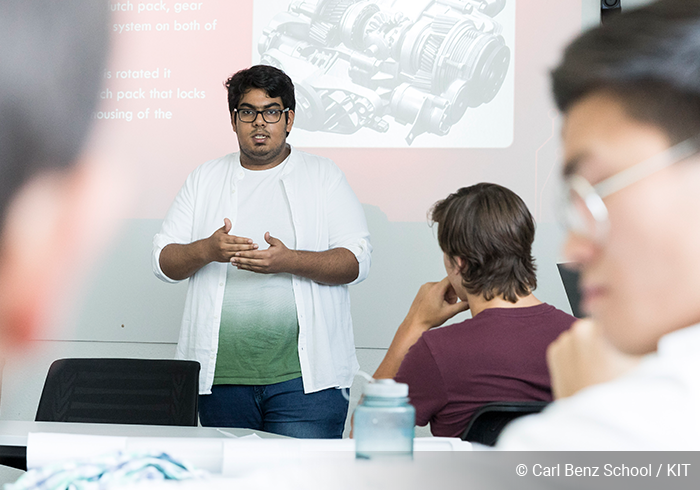 Accreditation
The B.Sc. Mechanical Engineering (International) offered in cooperation with Carl Benz School of Engineering has successfully passed this internal quality assurance procedure in February 2017 and is accredited by the KIT since then.
Take a look at our accreditation