Secure On-Campus Housing
Carl Benz School provides its students with secure on-campus housing in the city center of Karlsruhe. A room on our campus is guaranteed to at least 50 first year College Program participants.
The accommodation meets high service and living environment standards. Besides modern and comprehensively equipped living areas, additional services such as cleaning services or washing facilities are offered. A room on our campus is guaranteed to at least 50 first year College Program participants. The campus offers single and double rooms, which are distributed over three floors. All rooms are comfortably furnished and include an en-suite bathroom. Groups of four to nine students share one modern kitchen as well as a dining and working area.
Included in the rental of such rooms are:
Pillow, comforter & bed linen
Costs for heating/ electricity/ water
Free internet access
Telephone connection
SAT-TV connection
Laundry facilities

Our intention is to provide a perfect working and living atmosphere for our students.
More information
For more information and prices download our accommodation flyer or contact the accommodation office.
Accommodation flyer & prices for a start in the winter semester 2023/2024.
We are getting a new auditorium! After three years of planning, the International Department is currently under construction in the courtyard building a new auditorium with barrier-free accessibility and fully-equipped with state-of-the-art technology. We are excited for the inauguration in summer 2023. Stay tuned!
Are you interested in following the process? Visit our construction blog to see what happens!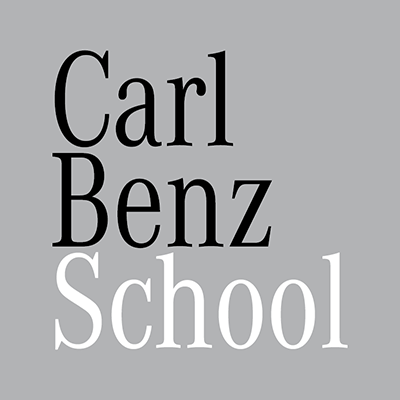 Your contact
Accommodation Office
+49 (0) 721 608-47887
Or write an email:
Write an email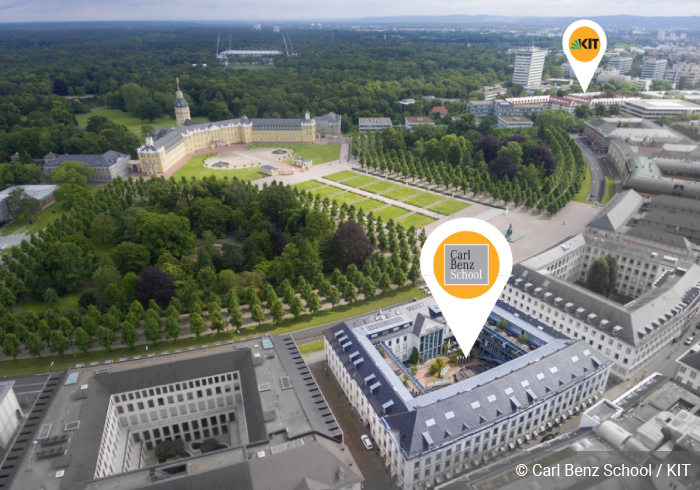 Our location in Karlsruhe, Germany
Directly in front of the Karlsruhe Palace and next to the KIT Campus, our Campus is located in the center of Karlsruhe. It is only a few steps away from the main shopping street, but still very calm.
Check out our location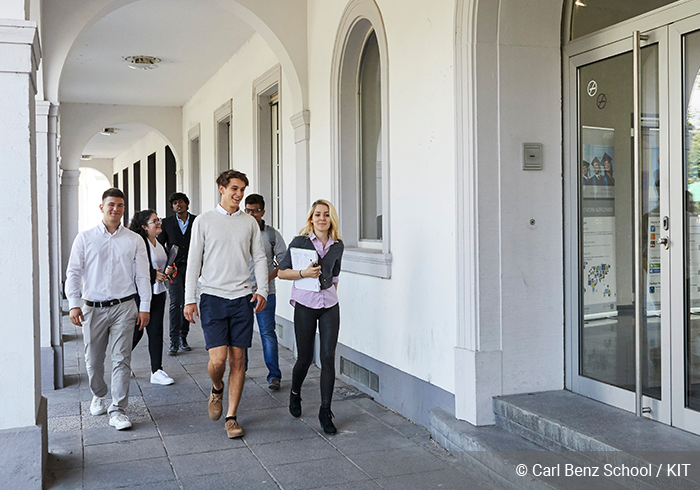 Our Campus Tours
Come and visit us on our campus in Karlsruhe! Our CBS Program Consultants will personally show you and your family through our facilities, the KIT Campus, and introduce you to our program.
Schedule a campus tour!