Our Campus
The campus of the International Department is located in the center of Karlsruhe. It offers a perfect working and living environment for all students at CBS.
Directly in front of the Karlsruhe Palace and next to the KIT Campus, the Campus of the International Department is located in the center of Karlsruhe. It is only a few steps away from the main shopping street, but is still at a very calm place. It offers modern educational spaces as well as high standard accommodation with wifi and modern technology equipment available for all students.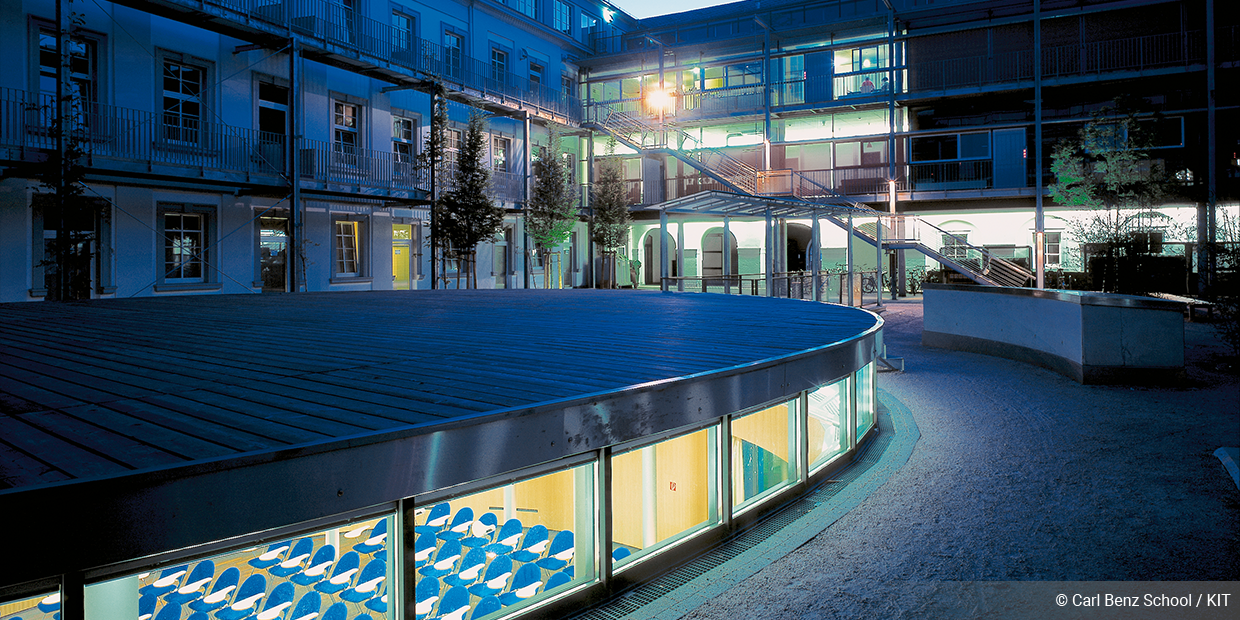 Students at the Carl Benz School live in single or double rooms distributed over three floors. Groups of four to six students share a modern kitchen as well as dining and working areas. These shared sections all overlook an attractive atrium that is used for various student activities, open-air assemblies and meetings. In this way, it is ensured that students from different nationalities form a group in order to promote intercultural exchange.
If you are interested in seeing the campus before you choose a university, book a date for a Campus Tour online to schedule a visit at CBS or watch a short video of the campus with program consultant Gian-Pietro Solinas.
More on our campus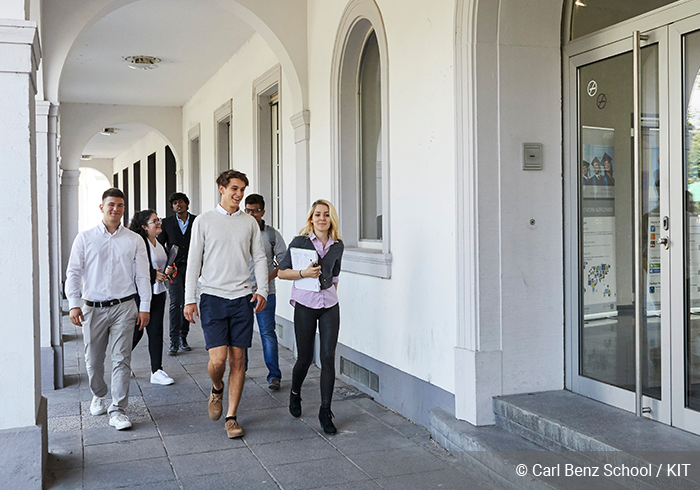 Our Campus Tours
Come and visit us on our campus in Karlsruhe! Our CBS Program Consultants will personally show you and your family through our facilities, the KIT Campus, and introduct you to our program.
Schedule a campus tour!
Accommodation at Carl Benz School
Carl Benz School provides its students with secure on-campus housing in the city center of Karlsruhe with the intention to offer a perfect working and living atmosphere for all students at CBS.
Read more on our on-campus housing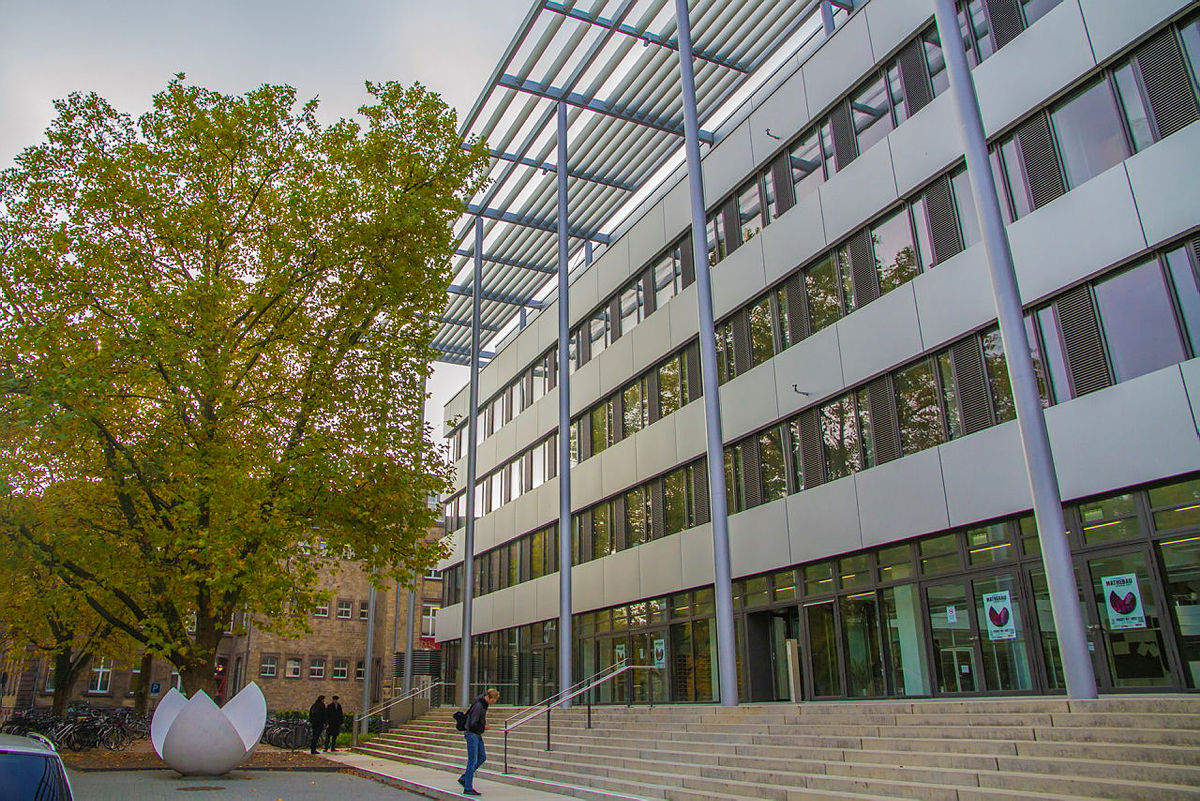 Campus Benefits of the KIT
Students of Carl Benz School benefit from the comprehensive university infrastructure of the Karlsruhe Institute of Technology. Our students can take part in the KIT sport programs, use the 24/7 library and many more.
Learn more about the KIT Campus