Karlsruhe & the Technology Region close to the Black Forest
With 310,000 inhabitants, Karlsruhe is one of the hub cities of the technology region in Baden-Württemberg, one of the economically strongest states in Germany. It also is known for its high and secure living quality right next to the Black Forest.
Watch Karlsruhe's image film to get an impression about the city where the Carl Benz School of Engineering is located.
Technology Region
Local economy is based on well-developed medium-sized businesses, particularly in pioneering technologies like computer science, multimedia technologies, control systems, energy technology, environmental science or nanotechnology. Several major companies, such as Bosch, Siemens, Daimler, and Michelin, have production facilities in the region. Major research institutions, such as the KIT, make the innovative potential of this city and region renown worldwide.

Visit the webite of the Technology Region Karlsruhe
Leisure & Culture



Visitors as well as residents of Karlsruhe enjoy the plenty public parks in the city. The botanical gardens and the beautiful park behind Karlsruhe Palace, for instance, offer a perfect location to relax. Furthermore, Karlsruhe is home of various theaters, museums, and galleries. The Museum of Natural History, the internationally renown Center for Art and Media (ZKM) as an unique museum of modern media, or the Baden State Theatre are only a few examples.

Visit the website of the City of Karlsruhe for more information
Public Transport
Surrounding Area



The beautiful region surrounding the city of Karlsruhe offers various attractive destinations for excursions. The Black Forest is accessible by public transport as well as various cities such as Heidelberg, Freiburg, Stuttgart or Munich. The neighboring countries France and Switzerland can be reached within a short period of time.

Excursion Tips around Karlsruhe: More information
Discover the Carl Benz School's campus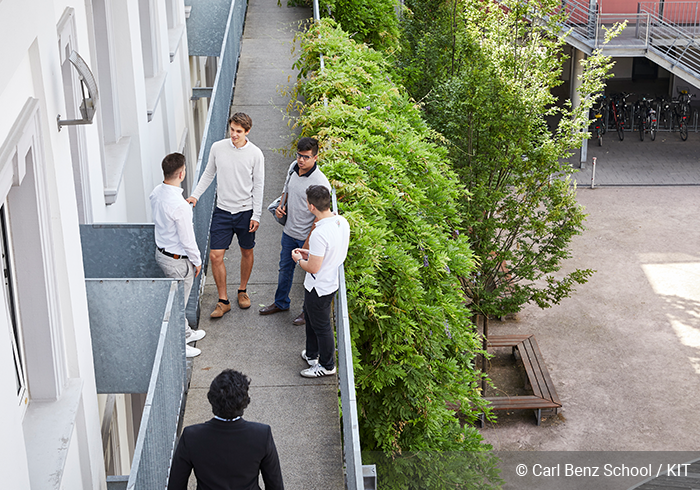 Our Campus at Carl Benz School
The Carl Benz School's campus is directly located in the center of Karlsruhe. It offers modern educational spaces as well as high standard accommodation to provide the perfect living and study enviroment for CBS students.
Discover the CBS Campus
Accommodation at Carl Benz School
Carl Benz School provides its students with secure on-campus housing in the city center of Karlsruhe, Germany, with the intention to offer a perfect working and living atmosphere. Find out more about our rooms and apartments.
Read more on our on-campus housing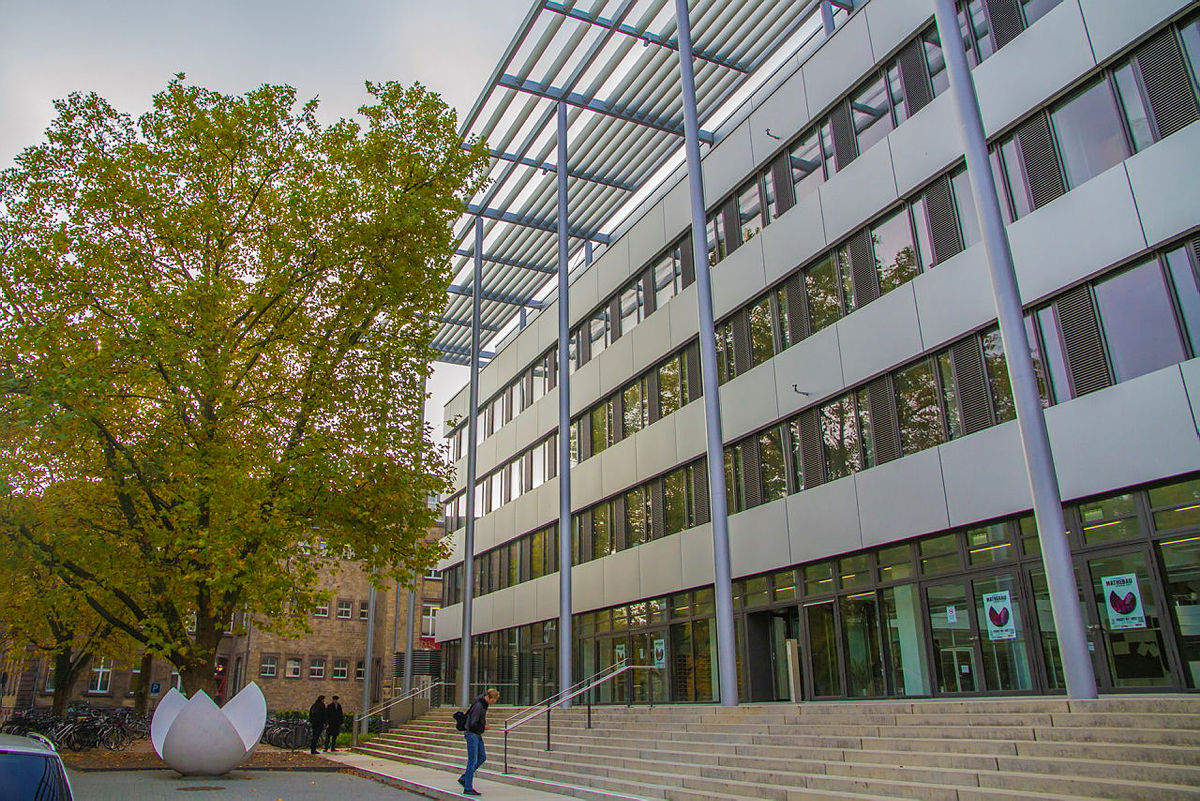 Campus Benefits of the KIT
Students of Carl Benz School benefit from the comprehensive university infrastructure of the Karlsruhe Institute of Technology. Students at Carl Benz School can take part in the KIT sport programs, use the 24/7 library and many more.
Learn more about the KIT Campus