Summer Engineering Academy
The Summer Engineering Academy is a great opportunity to gain first impressions of studying engineering and to learn more about a possible future career in the field of Mechanical Engineering!
Join our international team at the Summer Engineering Academy in Suzhou, China. Our virtual Engineering Academy is three days course, compact with the unique combinations of practical and theoretical course programs in engineering as well as leisure activities. The course is aimed at secondary school students that have a passion for mathematics, physics, and technics and are between the ages of 16 and 19.

The many exciting online workshops, lectures and company visits provide great insight into the world of mechanical engineering. Lecture topics focus on the compelling subjects of mechanics, mathematics and thermodynamic and are exemplified within the practical workshops.

Additionally, we contribute insight into the specifics of what it will be like to study Mechanical Engineering at an international university level. The young talents also learn about future job perspectives of an engineer that holds an international profile.

Parents of the bright students are invited to listen to a separate, exclusive presentation and are welcome to ask any questions about studying, engineering or life as an international student.
The registration period for the Summer Engineering Academy in 2021 is open until June 30th, 2021.
>> Apply here.
Facts
Date: August 9th-11th, 2021
Location: Mornings: KIT China Branch, Suzhou, China; Afternoons: virtually
Teaching Language: English
Target Group: Technically-inclined high school students between the ages of 16 and 19
Application Deadline: June 30th, 2021 via our online application form
Please note: Because of international travel restrictions, the program will be three days for students holding a Chinese passport as well as for non-Chinese passport holders who are already in China. The mornings will still be in-person at the KIT China branch in Suzhou, and the afternoons will be on an online format presenting on-site. The Summer Engineering Academy will have support in China as well as being moderated from the Carl Benz School campus in Karlsruhe, Germany. This will provide you with additional valuable insight into our campus, activities, and lectures.
COVID-19 Update
Please note: Due to the unprecedented situation presented by the international COVID-19 crisis and because your health and safety are of utmost importance to us, we have updated the Summer Engineering Academy 2021 program. We are aware of the extraordinary circumstances that may occur due to COVID-19, but we are doing everything we can to hold the Summer Engineering Academy 2021 as planned. Should anything change due to state laws that would inhibit us to hold the Summer School Programs as planned, we will inform the participants directly as well as add the information to our website and social media channels.

The Experience
Watch this video from our Summer Engineering Academy 2019.
View the Schedule
Take a look at our exciting program for the Summer Engineering Academy 2021!
Please note that this schedule can be subject to changes.
Your contact
You can reach our helpful Summer Engineering Academy team via email at engineeringacademy∂carlbenzschool.kit.edu. We are happy to assist you!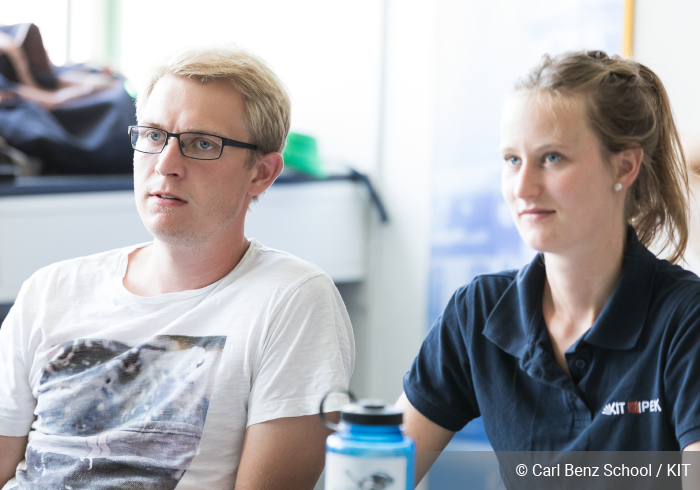 Our College Program
The CBS College Program is a core part of the student experience at Carl Benz School of Engineering. See how we can shape your student experience with our services included in our College Program.
Why the College Program is the right choice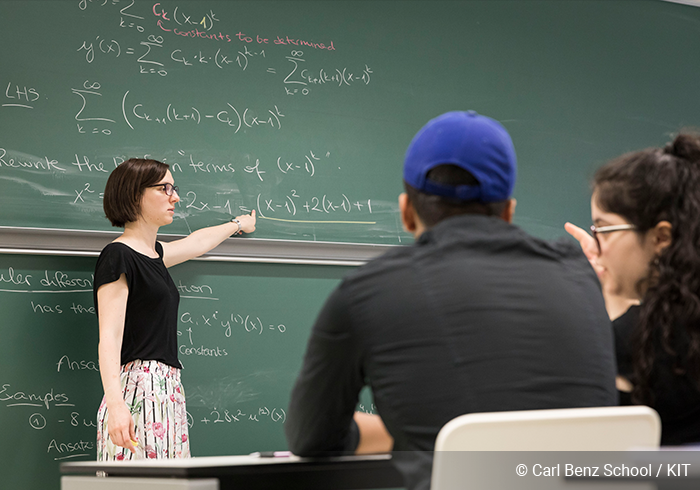 Take a look at our rankings
As the Mechanical Engineering College of the KIT, Carl Benz School offers teaching at the highest academic level. The exceptional quality of both research and teaching at KIT is repeatedly proved by different international rankings.
Take a look at our rankings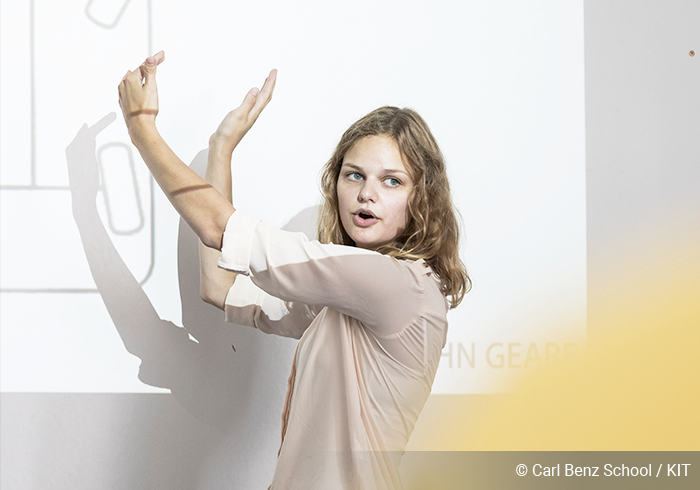 B.Sc. Mechanical Engineering (International)
CBS offers high school graduates the unique opportunity to study internationally renowned German Engineering in English. The 3-year bachelor's program aims to prepare future engineers for a successful career.
Learn more about our Bachelor Program